Banquet Hall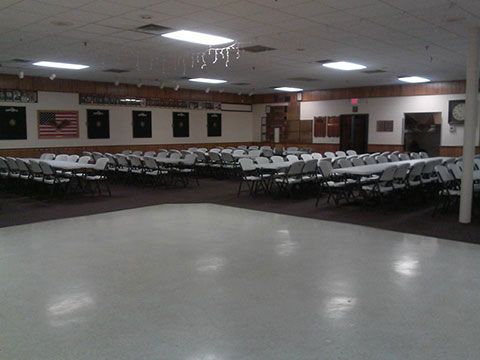 The Legion Purchased New Tables And Chairs For The Banquet Hall In May, 2014.
Here is view From The Dance Floor
The Banquet Hall at the Legion seats about 200 people and has a bar option as well as the use of the kitchen. If you are interested in reserving space, please call the Legion office at 651-777-3708 ext. 206 and select the Hall Rental option and you will be transferred to Tammy.
The New Tables And Chairs In The Banquet Hall Facing The Banquet Hall Bar
Banquet Hall: The Banquet Hall is available for bookings now on Fridays.