Post 39 T-Shirts & Hats Available Now
The Legion T-Shirts and Hats are on display in the display case in the hallway near the right side entrance to the Legion building. The T-Shirts are for sale in the bar area of the Legion for $15 each. Currently, the sizes available are L, XL, XXL. The Hats are also available for $15 each.

Back of T-Shirt.

Front of T-Shirt.

Closeup of front of T-Shirt.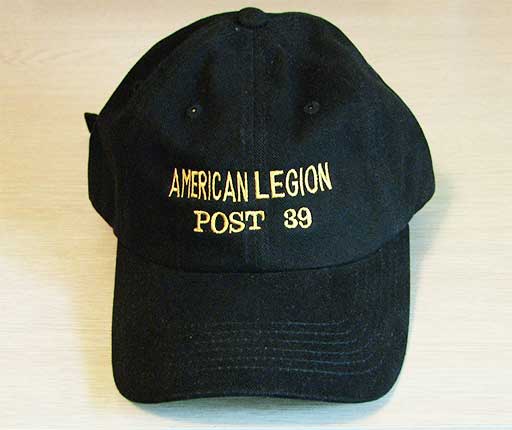 American Legion Post 39 Hat For Sale.
Ask the bartender or a member of the waitstaff at the American Legion in North Saint Paul for an American Legion Post 39 T-Shirt or hat today!